AfDB: African economic outlook positive; more jobs, stability needed to maintain levels
• Published on 20 May 2014 • Category : Africa • Tags : africa growth economy afdb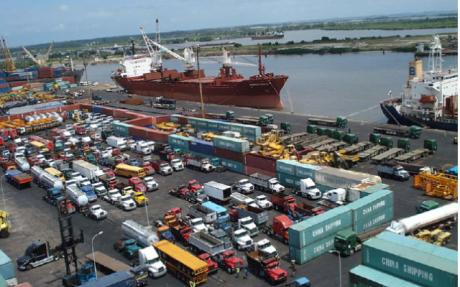 Good news for Africa and the global economy: At its annual meeting Monday in Kigali, Rwanda, the African Development Bank (AfDB) reported that the continent's economy will reach growth rates of 4.8 percent in 2014, with another $200 billion flowing in foreign investment.
The
bank's analysis
included forecasts for a 5.7 percent growth rate by 2015, which would match levels prior to the financial crisis in 2009. Sub-Saharan countries are forecast to fare best, with some, like Ethiopia, experiencing double-digit growth thanks to heavy investment from China.

"Africa's medium-term growth prospects have improved on the back of broader political and social stability at home and recovering economic conditions abroad," the bank (AfDB) said in its annual African Economic Outlook report.

While the bank attributed some of the growth to stability, recent conflicts like the one between Nigeria and Islamic group Boko Haram threaten to undermine this growing sense of collective contentment across the continent. But economic growth and social unrest can be two sides of the same coin, and some have suggested that sustained prosperity (particularly a declining continental unemployment rate) will do more to eradicate radical movements than an entire army of peacekeepers.

In certain areas of Nigeria, unemployment rates for young men can soar as high as 80 percent. Empowering those young men is "the best recipe against terror", said Aliko Dangote, a Nigerian and the richest man in Africa,

The AfDB agrees. Conflicts this past year in the Central African Republic and South Sudan resulted in human displacement and shuttered businesses. When conflicts occur, economies can grind to a halt. While conflict avoidance will help the continental economy, job creation is a vital aspect of sustained growth. The bank called for diversification in manufacturing and mining, creating value-added industry by which African economiescan capitalize on their wealth of natural resources.
Contact Us
Address: 555 Madison Avenue 17TH floor,
New York, NY 10022, U.S.A.
T: 1 212-794-8801 F: 1 212-794-8677